Social work in Britain: human rights out, proselytising in (2013)
"Human rights have been airbrushed out" of the 2013 edition of the statutory guide for British social workers — even though they remain the basis for social work internationally. And that same year a manual funded by the Catholic Church was issued for social workers, which advised them to talk to their vulnerable clients about religion.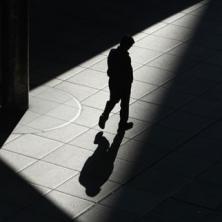 Human rights are recognised internationally as the basis for social work, but no longer in the UK. In 2012 British social workers joined the Health and Care Professions Council. This body makes no mention of human rights in their "Standards of conduct, performance and ethics" of that year. [1] Human rights have even been dropped from the 2013 edition of Working Together to Safeguard Children, the lead piece of statutory guidance for social workers. [2]
The International Federation of Social Workers still recognises that "Human Rights and Social Justice are fundamental to social work" [3] and the American professional body, the Council on Social Work Education, continues to acknowledge that the purpose of social work includes "the prevention of conditions that limit human rights". [4]
The 2013 edition of the guide for British social workers thus left a bit of a vacuum when it was published in March. However, the very next month a Catholic-funded manual for social workers offered them a new goal, how to make homeless and vulnerable people receptive to religion.
According to this manual social workers can get homeless and vulnerable people to talk about religion "once an element of trust has built up". (p. 46) The probing should be deceptively "couched as 'life interviews'" (p. 6) in order "to provide a warm-up between interviewer and service user". (p.29) Then the four-step proselytising can begin.
As a senior Vatican official stressed at a 2011 training session for church workers that, "Christian charity has a great evangelising force". [5] And Francis I has confirmed this, saying that Catholic aid agencies that don't evangelise are "dead". [6]
Yet this manual goes even further, for it is an attempt to get even public sector social workers to proselytise. The Catholic Church has been studying how to spread its message where religious pluralism "poses vast new challenges." [7] This document does a masterful job. It is not very forthcoming about who has paid for it: "the Archdiocese of Westminster, among other funders". These other funders, if they indeed exist, are not mentioned, nor is the religious affiliation of the Archdiocese. The word "Catholic" does not appear. The aim seems to be to make it sound like a multi-faith initiative.
The particular interest of the Catholic Church in steering people back to church is clear, as by far the largest religious group, a third of this vulnerable population, identifies as Catholic. (p. 37)
To try to reassure the social workers that they are not intruding, the booklet talks glowingly of the dependent clients' responses. One person who was interviewed took it at face value and reportedly said, "It shows people are interested in us and what we think." Despite the fact that 27 per cent said they had no religion, only a single doubter is mentioned, "The questions were too religious-based and makes me wonder, is someone trying to convert me?" (p. 30)
After this personal assessment and softening-up process, the very people who are offering material support from the state then unfold their real plan. They are to push religion at the vulnerable people using four strategies: (p. 45)
— Encouraging one-to-one talks with a cleric or religious staff member
— Sending them to places of worship
— Exposing them to religious leaflets, books, DVDs, and information about online churches, etc.
— Involving them in discussion groups: "The idea here is similar to that of a 'cell church'" as successfully practiced by the 18th-century evangelist, John Wesley. (p. 48)

Interview template for speaking to homeless and vulnerable people about their religion, faith and spirituality
Lost and found: Faith and spirituality in the lives of homeless people
Funded by the Archdiocese of Westminster, 2013, Appendix, pp. 56-58

Part 1: About You
Background /introduction to yourself
1. How would you describe yourself? (eg introvert / extrovert) How do other people see you?

2. What are your interests / hobbies? What are you passionate about? What are you good at doing?

3. Who do you spend time with?

4. How do you to spend your time? Describe a typical day. Describe a perfect day for you.

5. Looking back on your life, who would you say have been the most important people to you?

6. And what would you say were the two or three key events?
Key people and events
7. When in your life would you say you have felt happy and content?

8. And when would you say you have felt less good about yourself, that you are not getting what you want, or that people and life in general is letting you down?

9. When you feel low, are there any specific things you do to make yourself feel better? Anyone in particular you talk to? Any particular thoughts that go through your mind which might cheer you up a little or at least make you feel not so bad about the situation?
The past
10. At any time in your life, have you had religious beliefs of any kind? If yes, could you tell me a bit more what you believed? What was the experience like? If you have stopped believing, perhaps you can tell me a bit more about why and how that happened? Were you brought up as a member of a faith or religion? If yes, which one? Were your parents or family at all religious? Have you ever regularly attended a faith community or a place of worship? Have you known any religious people or leaders personally in the past? Would you say they made an impact on you, positive or negative?
The present and the future
11. Would you describe yourself as at all religious now? Do you have what you would describe as religious or spiritual beliefs? Tell me a bit more about them, if you don't mind… Do you attend a place of worship or a faith group currently? When did you last go to a place of worship? If you have attended a place of worship, what was the experience like? What were the people like? Did you get anything out of it? Did you feel like going back or were you put off at all?

12. Are there any particular moments or experiences in your life that make you think about religion or religious beliefs? Do you ever talk about religion or religious belief to anyone? Would you mind telling us whom? Could you describe the sort of conversations you have?
Close of interview
Finally, is there anything else you'd like to say?

Can I ask you what you thought of the interview? What did you think of the questions... were they clear, interesting...?
Notes
1. Standards of conduct, performance and ethics, Health and Care Professions Council, 2012-08-01. www.hpc-uk.org/assets/documents/10003B6EStandardsofconduct,performanceandethics.pdf
2. Allan Norman, "Human rights have disappeared from 'Working Together'", UK Human Rights Blog, 2013-04-09 http://ukhumanrightsblog.com/2013/04/09/human-rights-have-disappeared-from-working-together-allan-norman/
3. International definition of social work, International Federation of Social Workers, 2012-06-08. http://ifsw.org/policies/definition-of-social-work/
4. Council on Social Work Education (CSWE) Education Policies and Accreditation Standards (EPAS '08). p. 1. http://www.cswe.org/File.aspx?id=41861
5. "Vatican Official Names 2 Keys for Migrant Ministry: Notes That Charity Is a Force for Evangelization", Zenit, 21 January 2011. http://www.zenit.org/rssenglish-31534
Often, however, this point is obscured by a tsunami of euphemisms, like this gem from Cardinal Robert Sarah who noted that foreign aid for Catholics "is not merely philanthropic and humanitarian assistance aimed at relieving a certain kind of distress, but also and above all it entails giving back to human persons all their dignity as children of God, and promoting an anthropology that also encompasses the religious dimension of human persons, namely their encounter with God."
"Vatican Cardinal: Divine judgment will fall on priests who do not oppose abortion, homosexuality", Life Site News, 2011-07-25.
http://www.lifesitenews.com/news/divine-judgment-will-fall-on-priests-who-do-not-oppose-abortion-and-attacks
6. "Pope Francis: Catholic aid agencies that don't 'bring Jesus and his Gospel' are 'dead'", Life Site News, 2013-10-28. http://www.lifesitenews.com/news/pope-francis-catholic-charitable-agencies-that-dont-preach-christ-are-dead/
7. "Canadian Bishops Publish Recommendations on Evangelizing Today", Zenit, 2014-01-21. http://www.zenit.org/en/articles/canadian-bishops-publish-recommendations-on-evangelizing-today