The 'Potato Crisis' (2006)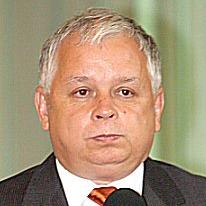 It was a long, hot summer for Poland. And not only because of the drought: the country was also in the throes of what was known as the Potato Crisis. A satirical article in a German newspaper had compared President Lech Kaczynski, the leader of the Law and Justice Party, to a potato.
This caused an international incident. His party claimed that the newspaper was guilty of libel against Poland's head of state, which is a criminal offence under Polish law, bringing up to three years in prison — Warsaw demanded a public condemnation of the article by the German Government — it flatly refused, saying "We don't comment on matters of press freedom" — whereupon the Polish President cancelled plans to attend a summit meeting in Germany.
Then, in a surprise twist, the Polish ambassador in Berlin sided with the German Government. (He was retiring at the end of the month, anyway.) This diplomatic veteran blamed the uproar on Polish politicians believing that "they control foreign reactions [to events in Poland] in the same way they do in Poland itself".