Venezuela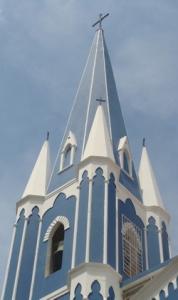 In 1960 Venezuela became one of the founding members of OPEC (Organization of the Petroleum Exporting Countries) which aimed to raise the price of oil, The popular demand for "no more concessions" to foreign oil companies also led in 1960 to the establishment of a national oil company.
The Vatican took note and quickly negotiated a concordat which committed the government to use some of its new oil revenue to support the Catholic Church. This bonanza continues. For example, in 2012 the Venezuelan state subsidised Catholic schools to the tune of some 293 million USD.
To cash in on the oil revenues, the Vatican binds the government to subsidise the salaries of bishops, the building and running of churches (art. 11), missionising the natives (art. 12) and Catholic schools (art. 14).