Some current German Concordats
In addition to the concordat at the federal level, made with the Nazi regime, every German state has some kind of agreement with the Catholic Church, either with the Vatican or with local bishops. There are over 50 German concordats currently in force. This list of 18 concordats with state governments (Länder) is linked to the texts in German..
Länder
). This bureaucratic thicket has led the Vatican to conclude concordats, not only with the national government (the
"Hitler concordat"
) but, after the war, with the new federated states (
Länder
), as well. The fall of the Wall separating East and West Germany in 1989, added five
new states
to the federation, bringing the number up to
16
and setting off another round of concordats.
Existing concordats are continually being tweaked and even the updating of the terminology of one paragraph of a concordat annex can unleash solemnities involving an archbishop, bishops, monsignors and Catholic Church functionaries on the one side, and a Minister-President, Minister of Culture and "number of high-ranking cabinet functionaries" on the other. This helps maintain the mystique of concordats as sacred and unalterable.
The concordat texts are in German only, unless otherwise indicated, and the dates are for the signature of the concordats, not for their ratification (or for their enabling legislation, which introduces some of the concordat texts below).

At the federal (i.e., national) level:
Reichskonkordat: 20.07.1933 (legal continuity and further validity recognised and confirmed by the 26.03.1957 decision of the German Constitutional Court) [German/Italian without Secret Supplement] [English complete] Enabling legislation 18.09.1933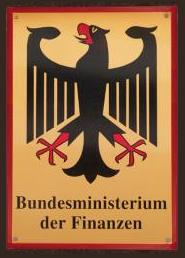 At the state (Land) level:
Baden-Württemberg, 12 October 1932
Bavaria (Bayern), 29 March 1924
Berlin (with Berlin bishop, not Vatican), 2 July 1970
Brandenburg, 12 November 2003
Bremen, 21 November 2003
Hamburg, 29 November 2005
Hesse (Hessen), (with bishops, not Vatican), 4 July 1963, 4 September 1974
Lower Saxony (Niedersachsen), 26 February 1965, 21 May 1973, 8 May 1989, 29 October 1993
Mecklenburg-Western Pomerania (Mecklenburg-Vorpommern), 15 September 1997
North Rhine-Westphalia (Nordrhein-Westfalen), 14 June 1929, 19 December 1956, 26 March 1984
Prussia (Preuβen), 14 June 1929 Prussia is long gone, but parts of this concordat are embedded in the concordats of the states that succeeded it.
Rhineland-Palatinate (Rheinland-Pfalz), 14 June 1929, 20 November 1969, 15 May 1973, (with bishops) 18 September 1975
Saarland, 14 June 1929, 21 February 1975, 12 February 1985
Saxony (Sachsen), 2 July 1996
Saxony-Anhalt (Sachsen-Anhalt), 15 January 1998
Schleswig-Holstein, 12 January 2009
Thuringia (Thüringen), 11 June 1997

Sources (in German):
The Pontifical Gregorian University in Rome has a list of the 51 German concordats in force in 2013.

There is a website for the German Embassy to the Holy See (Deutsche Botschaft beim Heiligen Stuhl).

German Home Office gives a list of concordats at the federal and state levels with links to the documents: Bundesministerium des Innern / Verträge mit der katholischen Kirche (In Germany even individual schools may have their own concordats and these are not listed here.)
After World War II Germany was set up as a federal state in order to keep it from being a centralised war amchine as it had been under both the Kaiser and Hitler. A further impediment to national unity was the deliberately overlapping competencies in key areas like finance that were given to the national and state governments (